Starting up my own business was stressful. I had always wanted to have a small office with 2-3 people working for me. Being my own boss and being successful at it was my biggest goal in life.
During high school I was the top student in the arts. Drawing was a peaceful part of my day, therapeutic and kept me out of trouble. I'd join clubs, online classes, anything that had a sketchbook and pencil in my grasp.
Once high school was over I went to college to pursue my passion of the arts. While I was there I also dabbled into business and finances. The latter part gave my parents hope I wasn't following a failure of a dream.. At least I would have something to fall back on when my art dream didn't deliver. So supportive…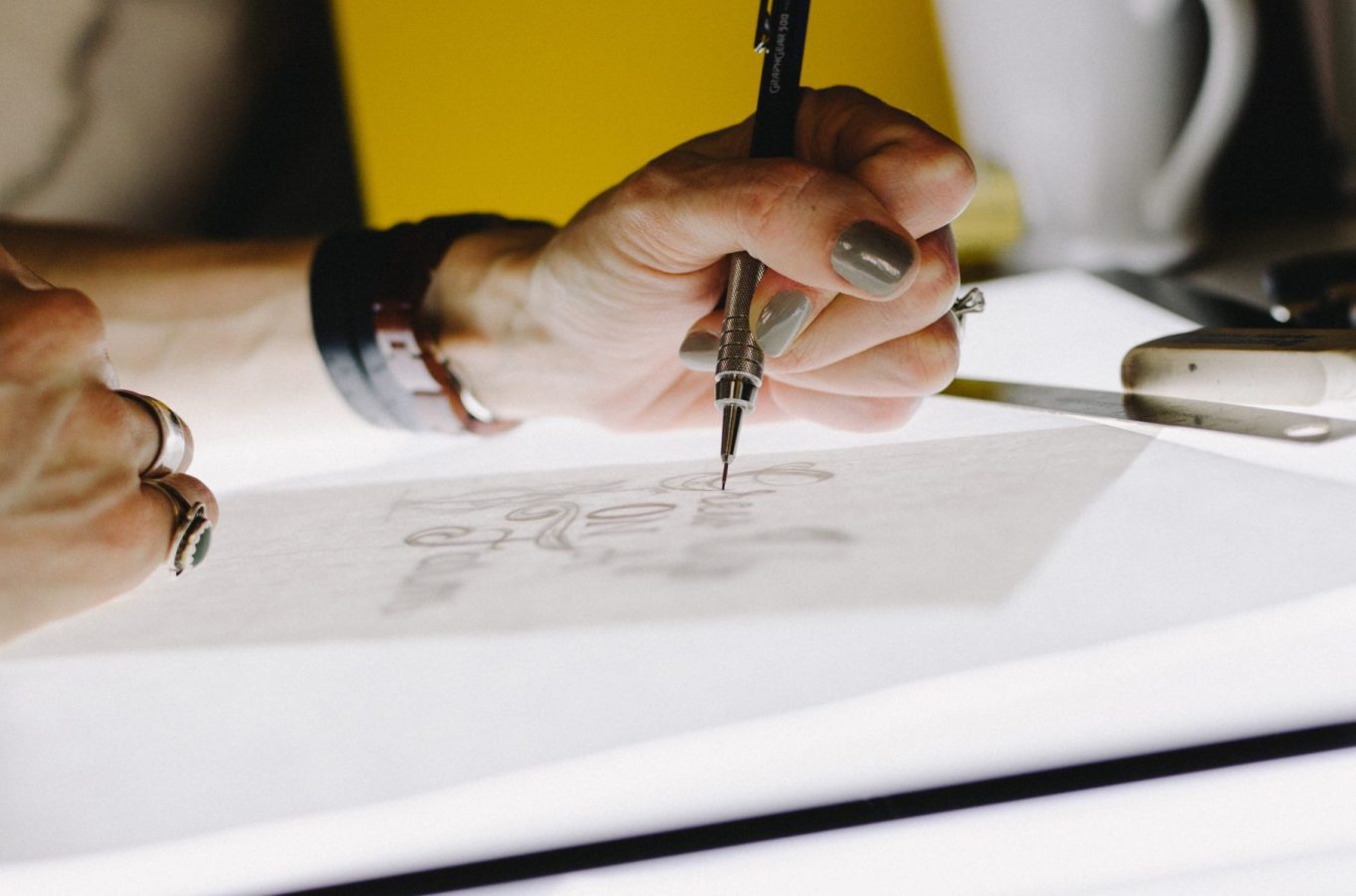 ON THE SIDE
College wasn't my most favourite experience. Sure studying the arts was what I chose, but, it wasn't delivering the right avenue I was perusing. I found myself sketching during lectures and dazing out.
My evenings weren't any more exciting. Until one evening I was online and stumbled across an ad. Someone was asking for a logo to be made for their new company. I jumped on the opportunity! An easy $100 that took me an hour to create.
I started to seek out little jobs like that. I loved the hustle and different creations I was met with. I sketched and coloured my creations then scanned them into my laptop. I wasn't ready to commit to creating all my art online without the limitlessness of being hand drawn. Plus, my laptop was slower than a turtle crossing a road.
COMPUTER CROSSING
After 2 years in college I realized it wasn't the place for me. My parents were not happy with my decision. I had stashed my side income over the 2 years to save up for a place of my own.
A quaint downtown flat in Simcoe Ontario with a lower level office and upper studio apartment. Perfect for the major attempt I was about to begin in my life.
Along with my new Norfolk home base, I purchased a new laptop and desktop. My last computer I bought for college was so slow, I couldn't live with the dinosaur anymore. So I tossed it into my closet with my other old electronics awaiting a computer repair.
I set up the shop and hired 2 employees to start my journey. I had already accumulated a list of businesses seeking out logos for my employees to start with. My dream was now REAL.
Then, my nightmare happened… glitches, slow uploads, computers freezing! What was happening!
LOCAL COMPUTER REPAIR
Panic set in real fast. My 2 new employees were less than impressed with the unreliable technology I had for them. I sent them home to grab their laptops while I checked online for a computer repair business near me.
I saw a few options, so I did my research and checked their reviews. I wasn't sure what was wrong with my tech at the moment. Maybe it was the internet? Router? Crappy brand? I was stressing.
I did know I needed in house/office support and quick. I couldn't let my grand opening be such a train wreck. I also didn't like the option of having my computers taken away for a week.
I settled on a computer repair business that had the most 5 star reviews and was SUPER FAST with replying to my call. The other two top businesses took 2-3 days to get back to me. Not ok when you have a emergency. I was very impressed that my problems were all solved in less than a day. And didn't leave me broke…
WHAT'S UP DOC?
The computer repair man arrived 2 hours after our phone call. My 2 employees were working away on their own laptops.
The man had said that I had a few options –
He could take the computers home and assess them there
He could stay for a quick assessment in the office and see what needs to be done before taking them to his office.
Run diagnostics and other fancy computer lingo in my office and enjoy possible hours of his company. lol
While I was deciding he quickly checked my internet connection, speed and router.
I had landed on having him assess in the office but to take them with him if further fixings were needed.
Being they were new electronics I would assume it was an internet/router problem. But with his quick analysis he showed me briefly that there were MANY futile things running in the background of my computers. Also, extra virus ware I had installed as per the pop ups I was seeing that were not necessary.
He packed up our "tower with power" as he liked to call it LOL and headed out the door.
SPEED, FOR THE WIN
Over the evening I was kept in the loop on what was happening with my electronics via text. I was over the moon with all of the updates and inquiry. He asked what I was going to be doing on the computers and set me up with the programs needed and cleaned up all the background nonsense I didn't even know was a drain to the computers.
He brought in the computers the next morning by 9am!
I listened to his detailed explanation and set up of everything as he returned it. He double checked that everything was working to my expectations.
While this was happening my employees were complaining how slow their computers were in comparison. He popped over and got himself 2 more jobs! Turns out one needed more ram and the other was needed a very large clean up.
Which had me thinking… was my old laptop salvageable? He took all three and had them all back within 2 days! I couldn't be more impressed with this company. The on going communication, thorough explanation and no bs.
When it was time to pay I couldn't believe how reasonable it was. For the time he had it and returned it, speed and quality work… I would recommend this computer repair company 100%.