If I could give the most useful piece of advice, it would be to always do your research. A good hour or less of reading and learning can save you thousands of dollars and a world of stress. When our basement in Norfolk County became flooded we hired the first guy who answered our call without a second thought. That left us with a bigger issue and more money to correct the foundation crack that taught us a huge lesson. Thankfully we found the best foundation repair company that fixed our basement properly!
Wet Basement
It all began in the spring when we noticed our luxury vinyl planks had dried up white looking dust along the seams in the basement. We brushed it off for awhile not really putting too much thought into it.
As time went on, more rain fell and there was now a musty smell downstairs. We rarely went down there unless we were doing a workout or watching a movie. Although it was a fully finished nice basement, we had everything we needed upstairs.
By the end of the rainiest month Norfolk County had ever had we heard our sump pump going. That sump pump had been dry as a bone for as long as we had lived there. So the noise peaked our interest and we went down to see what was going on. As we stepped on the floor boards we noticed a little fizz sound and water trying to squeeze through the LVP.
When we got to the sump pump it was overflowing trying to keep up with the water creeping through the foundation. We had never seen such a mess!
After doing a thorough walk through the basement looking to see how far the water had spread under the flooring we realized that it was what had been leaving the white chalky substance on the floor planks prior. Just never noticed the water inside before.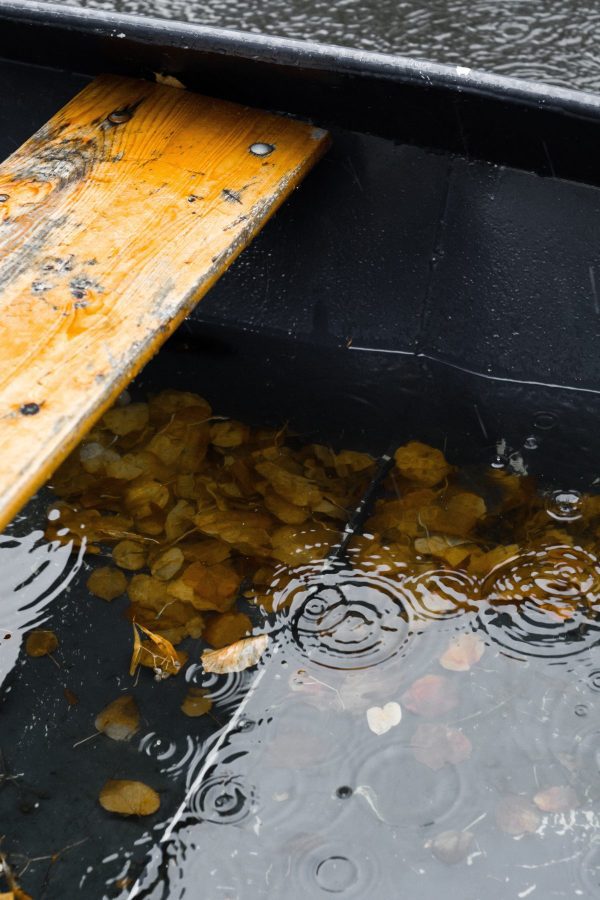 Foundation Cracks
The next day we had the first contractor that answered our call come out and inspect what was happening in our basement. It was a smaller company, he said that he had just separated from a company to start his own, This led us to believe he was confident and competent. Turns out… We were duped.
During the inspection we were told we needed to gut the basement to find the water leaks and then fill the cracks. Seemed drastic, but, what did we know.
So over a long few months the contractor barely showed up. Half did his job and we still have leaky floors. Even more so, the wall was starting to go grey and mold.
That was my last straw.
I spent an evening seeking out a reputable company to fix the mess the other contractor began.
Googling foundation repairs and wet basements left me with a couple options for contractor companies. So I based my decision on a few key things.
Important Key Factors
Great Reviews
Website with Up To Date Information
Certified Technicians
Communication
Machinery Equipment
Insured and Works with Insurance Coverages.
I'm sure those all seem like pretty standard things, you'd be surprised how many shady characters there are out there.
Waterproofing Foundation
Our consultation with the new company was very eye opening. The contractor knew exactly what the shady previous contractor was attempting to do. Shotty patch work based around guessing what was wrong.
This company gave us a run down with issues we were facing. Some of which weren't even addressed prior. Turns out we needed to have a wall in our foundation repaired and that was the ultimate issue. He walked around to the outside and showed us the tip of a crack going towards the soil on our house. We never knew it was even there, and right near our downspout.
After we did a walk through the contractor gave us a quote for the foundation crack repair and waterproofing. He also mentioned that he would repair and fix whatever the other contractor did… which was gut our living area and fill areas with silicone.
Wet Basement Be Gone
On project starting day, the crew showed up bright and early, on time and fully equipped. I was dreading all the mess and noise to come. Deep feelings of hope that this go around our foundation leak was going to be properly repaired.
We were briefed about all of the digging along the foundation outside, the proper drainage repair on our gutters and the filling of the crack.
I was amazed at all the soaked soil that was pressed up on our foundation, no wonder we had such an issue.
After they dug out all the soil around the foundation they filled the crack and started putting up waterproofing barriers. Based on what I had read on their website and seen on it, the process is very intense looking.
Inside the house the other crew members were fixing up the floor cracks and mess the other contractor left behind. Everyone was organized and cleaned up after themselves. I was really impressed with how quickly it all came together.
Learning How To Care For My Foundation
I took a tour of the crafty workmanship with my husband and the contractor. He gave us a slew of pointers to help preserve our houses foundation. Don't pant gardens or bushes within 5 feet of the house. Trees should be at least 20 feet away or else the roots can penetrate the foundation and cause structural cracks and weakness.
If we do put a bush or garden near the houses foundation, never over water and choose drought loving plants. Using stone instead of mulch can help spread out any water drainage, and not absorb and hold onto the moisture.
Always make sure to have eaves and down spouts checked seasonally for good flow. Especially underground troughs. After a few years they can crack and cause leaks along the foundation.
The added words of wisdom we received are the exact reason why we trusted him in the first place. A wide panel of knowledge goes a long way!