This is the story of how I ended up taking a working at heights training course for my new construction job in southern Ontario.
As a teenager I had my adult goals all planned out. I wanted to become an architect. I had planned all of my high school courses to fill all the pre-requisites post secondary education would have me already collected.
Once I finished high school I found myself slightly tweaking my previous plans to become an architect. I knew I wanted to work with my hands, creating and building. I didn't want to just be behind a desk creating and imagining infrastructure into life.
When I was in high school I had taken a co-op course with a local home builder company. That was when I had decided to switch up the plan, I loved every days adventures of learning skills and collaborating.
It was when school ended that I had proven myself to the company and they hired me on as an apprentice. That was when I had some real training to do and realized I wasn't doing all the heavy duty jobs I thought I was. Ha.
Safety Training
My Morning Training
The company had enrolled me into a few different safety training courses right away so I would be able to advance at a faster pace. I was super stoked when I saw a couple of my old classmates in the same working at heights training. I guess it wasn't really too surprising… We live in a quaint community in Brant County. Crossing paths with familiar faces isn't too shocking.
It was interesting catching up with my old buddies, they were both there for different careers. I hadn't realized how useful my heights training could be. The one guy was getting certified for his company he was just hired at, the local electrical company. The other was getting height training for barn painting. I had never even thought of that as a career, but I now know.. Super busy!
Once the instructor arrived to the room we all did individual introductions and listened to his awkwardness breaking intro. I was impressed that this was a full day course then you are certified for heights training.  A quick training day!
The outline of the course had plenty of information and lessons from basic fall preventions, hazards of working at heights to anchor points.
Our first portion of the day was based on the basics. We learned how to:
Check if our company was up to date with their own certifications
How to safely use ladders and other equipment
Warning methods
Physical Barriers
Responsibilities, and a few others.
It was eye opening how much thought and training goes into height training. I just figured the straps clamp onto a solid spot, then, I continue as a fool. Boy that would have caused quite some issues. For everyone around me as well.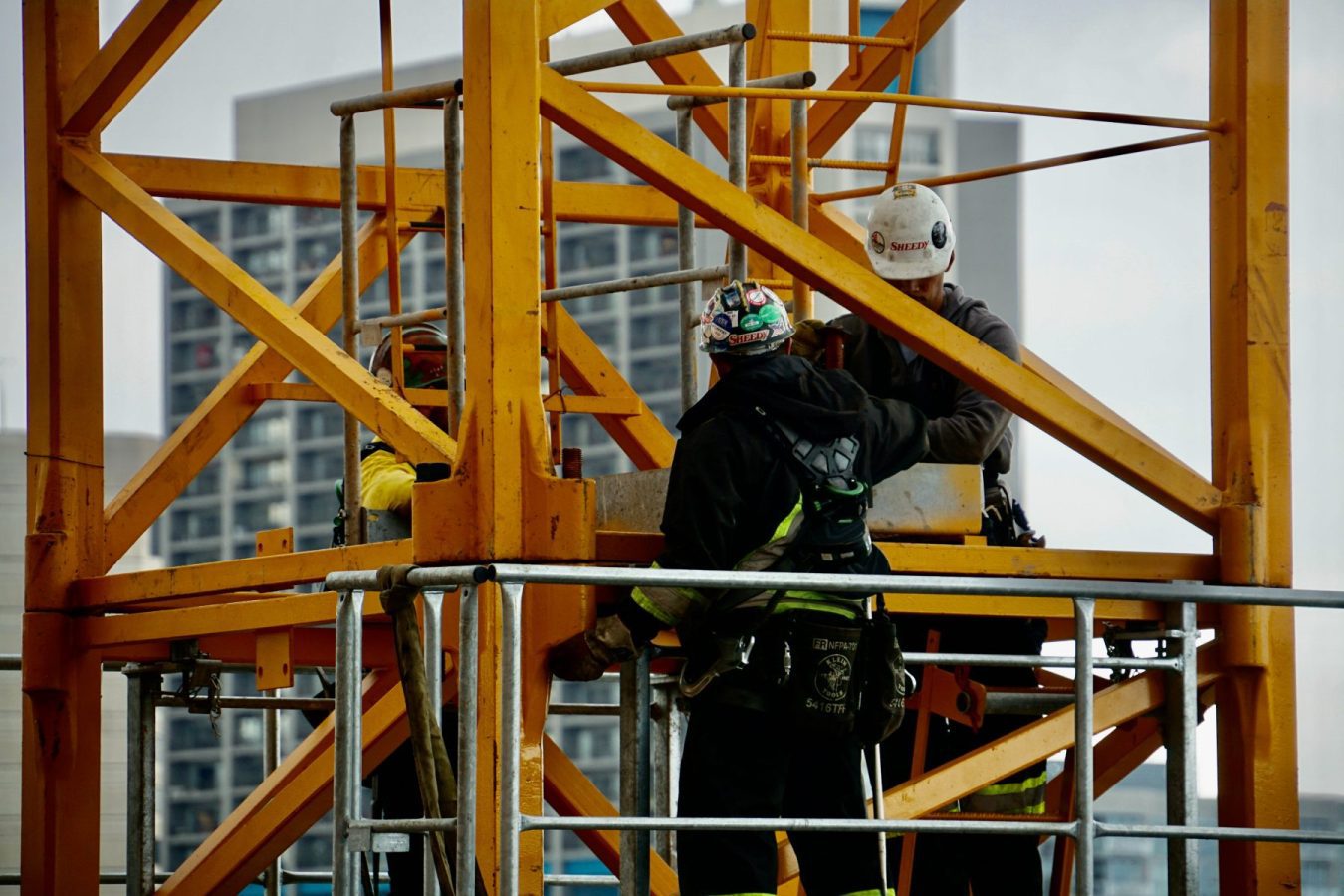 Afternoon Training
Lunch time was just like the good ol' days. We all sat around the table eating and catching up with one another.
After we all filled ourselves up with grub and gossip the instructor started our second half of the day. I could not complement the height training instructor more, he was very engaging, light, yet informative in a way that wasn't boring or overwhelming.
We focused on a bunch of equipment training. The instructor called it practical equipment training for heights. We covered –
Barriers
Fixed equipment
Personal Fall Protection Equipment
Anchor Points
Work Access Equipment
Platforms
Rescue Planning, and a few other topics
The most memorable and haunting story was a personal experience the instructor had witnessed. He told us of a day when he had been a newer guy on a team working on a roof. They were fixing a masonry job on an older chimney that had a side collapsed.
His co-worker never wore a harness or anchored himself to anything… Ever. Even he himself hadn't been told to do so. That was the day he decided to take the training course for himself.
Back to the story, he was on the ground sorting out bricks to match the chimney and heard a loud cuss then a scraping sound. Ending with a breaking thud… Then silence.
His co-worker had fallen off the 2 storey roof and was hospitalized with major injuries. Lucky to be alive.
Heights Training Certification
Rounding out the day we had a little quiz to see how we absorbed the days lessons. Everyone had grasped it all and successfully became working at heights certified.
I felt an overwhelming ease about how much knowledge I had been given about safety and heights. Not that I would ever admit it to a human being in person…. But, I am terrified of heights and dread the thought of falling. Having all the tools of proper use and equipment is something ever construction worker should have. Regardless of their assuring ego.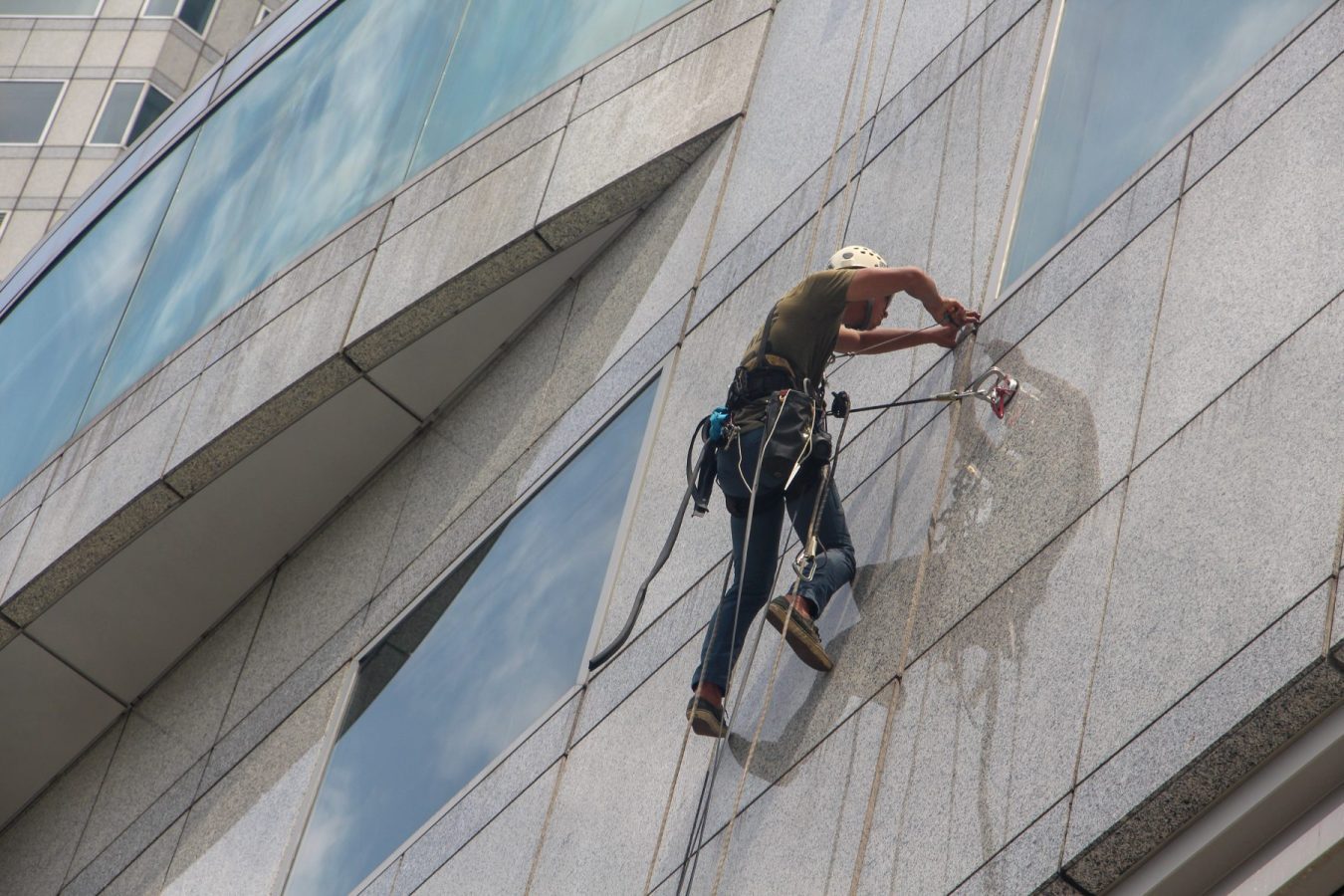 First Working At Heights
The following week was my big day to show off the skills I had learned at heights training. The crew had a job shingling a few of the new homes and decided that it was time for me to learn that trade task.
I noticed one of the guys was going up shirtless…. and sans any anchors. harnesses or anything. I so gently mentioned that I was going to pick a few anchor points for us to use. He just scoffed at me like I was a newbie. Normally I would give in and be "cool". I knew it wasn't the right thing to do. The story the instructor had told us during training weighed on me.
I knew there was nothing I could do to convince the cool employee to wear and practise proper protection protocols so I just did what I needed to do and knew that that was the most important part.
I would highly recommend using working at heights training, especially for those who feel uncomfortable with heights. The security the day brings is worth every minute. And may save your co-workers or your lives.